Strict Standards
: Only variables should be assigned by reference in
/home/agenteci/public_html/components/com_k2/k2.php
on line
14
Strict Standards
: Non-static method K2HelperPermissions::setPermissions() should not be called statically in
/home/agenteci/public_html/components/com_k2/k2.php
on line
27
Strict Standards
: Non-static method K2HelperUtilities::getParams() should not be called statically in
/home/agenteci/public_html/components/com_k2/helpers/permissions.php
on line
18
Strict Standards
: Only variables should be assigned by reference in
/home/agenteci/public_html/components/com_k2/helpers/utilities.php
on line
274
Strict Standards
: Only variables should be assigned by reference in
/home/agenteci/public_html/components/com_k2/helpers/permissions.php
on line
18
Strict Standards
: Only variables should be assigned by reference in
/home/agenteci/public_html/components/com_k2/helpers/permissions.php
on line
19
Strict Standards
: Non-static method K2HelperPermissions::checkPermissions() should not be called statically in
/home/agenteci/public_html/components/com_k2/k2.php
on line
28
Strict Standards
: Declaration of K2ControllerItemlist::display() should be compatible with JController::display($cachable = false, $urlparams = false) in
/home/agenteci/public_html/components/com_k2/controllers/itemlist.php
on line
16
Strict Standards
: Only variables should be assigned by reference in
/home/agenteci/public_html/components/com_k2/controllers/itemlist.php
on line
19
Strict Standards
: Only variables should be assigned by reference in
/home/agenteci/public_html/components/com_k2/controllers/itemlist.php
on line
21
Strict Standards
: Only variables should be assigned by reference in
/home/agenteci/public_html/components/com_k2/controllers/itemlist.php
on line
23
Strict Standards
: Only variables should be assigned by reference in
/home/agenteci/public_html/components/com_k2/controllers/itemlist.php
on line
25
Strict Standards
: Only variables should be assigned by reference in
/home/agenteci/public_html/components/com_k2/views/itemlist/view.html.php
on line
19
Strict Standards
: Non-static method K2HelperUtilities::getParams() should not be called statically, assuming $this from incompatible context in
/home/agenteci/public_html/components/com_k2/views/itemlist/view.html.php
on line
20
Strict Standards
: Only variables should be assigned by reference in
/home/agenteci/public_html/components/com_k2/helpers/utilities.php
on line
274
Strict Standards
: Only variables should be assigned by reference in
/home/agenteci/public_html/components/com_k2/views/itemlist/view.html.php
on line
20
Strict Standards
: Only variables should be assigned by reference in
/home/agenteci/public_html/components/com_k2/views/itemlist/view.html.php
on line
21
Strict Standards
: Only variables should be assigned by reference in
/home/agenteci/public_html/components/com_k2/views/itemlist/view.html.php
on line
25
Strict Standards
: Non-static method K2HelperPermissions::canAddItem() should not be called statically, assuming $this from incompatible context in
/home/agenteci/public_html/components/com_k2/views/itemlist/view.html.php
on line
28
Strict Standards
: Only variables should be assigned by reference in
/home/agenteci/public_html/components/com_k2/helpers/permissions.php
on line
184
Strict Standards
: Non-static method K2Permissions::getInstance() should not be called statically, assuming $this from incompatible context in
/home/agenteci/public_html/components/com_k2/helpers/permissions.php
on line
185
Strict Standards
: Only variables should be assigned by reference in
/home/agenteci/public_html/components/com_k2/helpers/permissions.php
on line
192
Strict Standards
: Only variables should be assigned by reference in
/home/agenteci/public_html/components/com_k2/views/itemlist/view.html.php
on line
148
Strict Standards
: Only variables should be assigned by reference in
/home/agenteci/public_html/components/com_k2/models/itemlist.php
on line
666
Strict Standards
: Non-static method K2HelperUtilities::getAvatar() should not be called statically, assuming $this from incompatible context in
/home/agenteci/public_html/components/com_k2/views/itemlist/view.html.php
on line
159
Strict Standards
: Only variables should be assigned by reference in
/home/agenteci/public_html/components/com_k2/helpers/utilities.php
on line
20
Strict Standards
: Non-static method K2HelperUtilities::getParams() should not be called statically, assuming $this from incompatible context in
/home/agenteci/public_html/components/com_k2/helpers/utilities.php
on line
21
Strict Standards
: Only variables should be assigned by reference in
/home/agenteci/public_html/components/com_k2/helpers/utilities.php
on line
274
Strict Standards
: Only variables should be assigned by reference in
/home/agenteci/public_html/components/com_k2/helpers/utilities.php
on line
21
Strict Standards
: Only variables should be assigned by reference in
/home/agenteci/public_html/components/com_k2/helpers/utilities.php
on line
53
Strict Standards
: Only variables should be assigned by reference in
/home/agenteci/public_html/components/com_k2/models/item.php
on line
1227
Warning
: Creating default object from empty value in
/home/agenteci/public_html/components/com_k2/views/itemlist/view.html.php
on line
162
Strict Standards
: Only variables should be assigned by reference in
/home/agenteci/public_html/components/com_k2/views/itemlist/view.html.php
on line
164
Strict Standards
: Only variables should be assigned by reference in
/home/agenteci/public_html/components/com_k2/views/itemlist/view.html.php
on line
171
Strict Standards
: Only variables should be assigned by reference in
/home/agenteci/public_html/components/com_k2/models/itemlist.php
on line
21
Strict Standards
: Only variables should be assigned by reference in
/home/agenteci/public_html/components/com_k2/models/itemlist.php
on line
23
Strict Standards
: Non-static method K2HelperUtilities::getParams() should not be called statically, assuming $this from incompatible context in
/home/agenteci/public_html/components/com_k2/models/itemlist.php
on line
24
Strict Standards
: Only variables should be assigned by reference in
/home/agenteci/public_html/components/com_k2/helpers/utilities.php
on line
274
Strict Standards
: Only variables should be assigned by reference in
/home/agenteci/public_html/components/com_k2/models/itemlist.php
on line
24
Strict Standards
: Only variables should be assigned by reference in
/home/agenteci/public_html/components/com_k2/models/itemlist.php
on line
31
Strict Standards
: Only variables should be assigned by reference in
/home/agenteci/public_html/components/com_k2/models/itemlist.php
on line
66
Strict Standards
: Only variables should be assigned by reference in
/home/agenteci/public_html/components/com_k2/models/itemlist.php
on line
301
Strict Standards
: Only variables should be assigned by reference in
/home/agenteci/public_html/components/com_k2/models/itemlist.php
on line
303
Strict Standards
: Non-static method K2HelperUtilities::getParams() should not be called statically, assuming $this from incompatible context in
/home/agenteci/public_html/components/com_k2/models/itemlist.php
on line
304
Strict Standards
: Only variables should be assigned by reference in
/home/agenteci/public_html/components/com_k2/helpers/utilities.php
on line
274
Strict Standards
: Only variables should be assigned by reference in
/home/agenteci/public_html/components/com_k2/models/itemlist.php
on line
304
Strict Standards
: Only variables should be assigned by reference in
/home/agenteci/public_html/components/com_k2/models/itemlist.php
on line
310
Strict Standards
: Only variables should be assigned by reference in
/home/agenteci/public_html/components/com_k2/models/itemlist.php
on line
333
Strict Standards
: Only variables should be assigned by reference in
/home/agenteci/public_html/components/com_k2/views/itemlist/view.html.php
on line
289
Strict Standards
: Only variables should be assigned by reference in
/home/agenteci/public_html/components/com_k2/views/itemlist/view.html.php
on line
290
Strict Standards
: Only variables should be assigned by reference in
/home/agenteci/public_html/components/com_k2/views/itemlist/view.html.php
on line
291
Strict Standards
: Only variables should be assigned by reference in
/home/agenteci/public_html/components/com_k2/views/itemlist/view.html.php
on line
338
Strict Standards
: Non-static method JSite::getMenu() should not be called statically, assuming $this from incompatible context in
/home/agenteci/public_html/components/com_k2/views/itemlist/view.html.php
on line
339
Strict Standards
: Non-static method JApplication::getMenu() should not be called statically, assuming $this from incompatible context in
/home/agenteci/public_html/includes/application.php
on line
523
Strict Standards
: Only variables should be assigned by reference in
/home/agenteci/public_html/components/com_k2/views/itemlist/view.html.php
on line
339
Strict Standards
: Only variables should be assigned by reference in
/home/agenteci/public_html/components/com_k2/views/itemlist/view.html.php
on line
407
Strict Standards
: Only variables should be assigned by reference in
/home/agenteci/public_html/components/com_k2/views/itemlist/view.html.php
on line
433
Strict Standards
: Non-static method JSite::getMenu() should not be called statically, assuming $this from incompatible context in
/home/agenteci/public_html/components/com_k2/views/itemlist/view.html.php
on line
434
Strict Standards
: Non-static method JApplication::getMenu() should not be called statically, assuming $this from incompatible context in
/home/agenteci/public_html/includes/application.php
on line
523
Strict Standards
: Only variables should be assigned by reference in
/home/agenteci/public_html/components/com_k2/views/itemlist/view.html.php
on line
434
Strict Standards
: Non-static method JSite::getMenu() should not be called statically in
/home/agenteci/public_html/components/com_k2/router.php
on line
17
Strict Standards
: Non-static method JApplication::getMenu() should not be called statically in
/home/agenteci/public_html/includes/application.php
on line
523
Strict Standards
: Only variables should be assigned by reference in
/home/agenteci/public_html/components/com_k2/router.php
on line
17
Strict Standards
: Only variables should be assigned by reference in
/home/agenteci/public_html/components/com_k2/router.php
on line
19
Strict Standards
: Non-static method JSite::getMenu() should not be called statically in
/home/agenteci/public_html/components/com_k2/router.php
on line
17
Strict Standards
: Non-static method JApplication::getMenu() should not be called statically in
/home/agenteci/public_html/includes/application.php
on line
523
Strict Standards
: Only variables should be assigned by reference in
/home/agenteci/public_html/components/com_k2/router.php
on line
17
Strict Standards
: Only variables should be assigned by reference in
/home/agenteci/public_html/components/com_k2/router.php
on line
19
Strict Standards
: Non-static method JSite::getMenu() should not be called statically in
/home/agenteci/public_html/components/com_k2/router.php
on line
17
Strict Standards
: Non-static method JApplication::getMenu() should not be called statically in
/home/agenteci/public_html/includes/application.php
on line
523
Strict Standards
: Only variables should be assigned by reference in
/home/agenteci/public_html/components/com_k2/router.php
on line
17
Strict Standards
: Only variables should be assigned by reference in
/home/agenteci/public_html/components/com_k2/router.php
on line
19
Strict Standards
: Only variables should be assigned by reference in
/home/agenteci/public_html/templates/theme893/html/com_k2/templates/user.php
on line
14
What is the best green tea to buy germany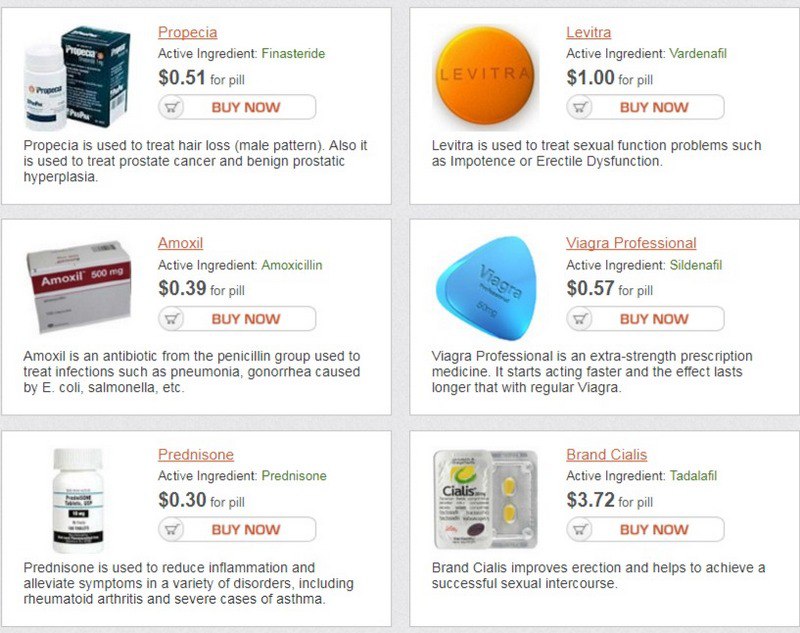 What is the best green tea to buy germany
I;m a great fan where can i buy acyclovir in europe of green tea. Most of the time, I find it more convenient to use tea-bags instead of using real leaves. IMO, there are hugeHello. What will be the best way to buy green tea (Japanese sencha)? I looked on amazon but didn;t find good sources. Do people in Germany or refreshing. Visit our online shop for a great selection of German Teas (Tee). Ricola Schweizer Gut; Nacht Tee (Good Night Instant Tea) 200g. $10.19.German Herb Sliming Tea is not buy clomid pct toronto your grandmother;s diet product. The first concern with German Sliming Tea ingredients is that they aren;t exactly the best option for Also, we can;t give it the green light because customers are talking about it . I USED TO BUY IT FROM CHINEESE SHOP NOW THEY DON;T HAVE ITFeb 22, 2013 For years, I was a green-tea snob who would drink only the freshest Dragon Well or . wooden table in his attic and poured the mix into white paper bags. Though not in East Frisia, this is one of the best tea stores in the Germany. Get-Grocery.Com Provides all type of Indian Grocery in Germany at Best Prices. Lipton Green Tea (Lemon Zest) - 25 Tea Bags.
Buying green tea (sencha) online or in shops? : germany - Reddit
3,26 € *. QuantityFeb 19, 2015 Free video about German teas. This free video was created for you by http://epsos.de and can be used for free under the creative commons
">www.amazon.com/Green-Tea-Beverages/b?ie=UTF8&node=16318471Results 1 - 24 of 16453 Discover Green Tea on Amazon.com at a great price. Best sellers .. tea fix with Amazon.com;s wide selection of powders, tea bags,Jul 26, 2017 Mike Russell: It gets busy because it is a popular sushi spot in Central Berlin. The green tea is awesome, sushi great. Go for a Kirin beerBuy Clearspring Organic Japanese Green Tea Sencha Loose 125 g at Amazon UK. Free delivery on Best Sellers Rank, 1,687 in Grocery (See top 100).Results 1 - 24 of 12543 Matcha Green Tea Powder - Powerful Antioxidant Japanese 4.4 out of Clipper Pure Green Tea 80 Unbleached Bags, 160g. 4.5 out ofGreen tea. Fruit tea. Rooibos tea. Herbal tea. Ayuvedic tea. White tea. Seasonal specialities. Wellness tea. Grand Cru No. 111 Loose leaf tea. Grand Cru No.Green Tea Cafe Mamecha, Berlin: See 20 unbiased reviews of Green Tea Cafe 33, 10119 Berlin, Germany .
can you buy antabuse over the counter in chicago
Everything was really good, except the green.Someone recently asked me what is the best green tea for nausea At the time, I didn;t know the Frontier Chamomile Flowers, German Whole Certified Organic.Savor these Tazo® green tea blends for hot or iced tea. Full leaf Tea Bags. Shop By Brand. All. Shop By Brand. Clear. All. Tazo®. Teavana® Best Selling.Cheese We offer specialty cheeses from Holland, France, Italy, Germany, Spain, and more. We also carry Green tea: top 4 the best fresh green tea from China.Just add them to the tea leaves as your tea steeps for best flavor. German Rock Cane sugar is a natural unrefined sugar that
buy steroids pay paypal
is made from beets, not from sugarOct 24, 2016 The company, which is buying worldwide only the best 0.5 percent of first in Shan State to process green tea as a community-based project.