Strict Standards
: Only variables should be assigned by reference in
/home/agenteci/public_html/components/com_k2/k2.php
on line
14
Strict Standards
: Non-static method K2HelperPermissions::setPermissions() should not be called statically in
/home/agenteci/public_html/components/com_k2/k2.php
on line
27
Strict Standards
: Non-static method K2HelperUtilities::getParams() should not be called statically in
/home/agenteci/public_html/components/com_k2/helpers/permissions.php
on line
18
Strict Standards
: Only variables should be assigned by reference in
/home/agenteci/public_html/components/com_k2/helpers/utilities.php
on line
274
Strict Standards
: Only variables should be assigned by reference in
/home/agenteci/public_html/components/com_k2/helpers/permissions.php
on line
18
Strict Standards
: Only variables should be assigned by reference in
/home/agenteci/public_html/components/com_k2/helpers/permissions.php
on line
19
Strict Standards
: Non-static method K2HelperPermissions::checkPermissions() should not be called statically in
/home/agenteci/public_html/components/com_k2/k2.php
on line
28
Strict Standards
: Declaration of K2ControllerItemlist::display() should be compatible with JController::display($cachable = false, $urlparams = false) in
/home/agenteci/public_html/components/com_k2/controllers/itemlist.php
on line
16
Strict Standards
: Only variables should be assigned by reference in
/home/agenteci/public_html/components/com_k2/controllers/itemlist.php
on line
19
Strict Standards
: Only variables should be assigned by reference in
/home/agenteci/public_html/components/com_k2/controllers/itemlist.php
on line
21
Strict Standards
: Only variables should be assigned by reference in
/home/agenteci/public_html/components/com_k2/controllers/itemlist.php
on line
23
Strict Standards
: Only variables should be assigned by reference in
/home/agenteci/public_html/components/com_k2/controllers/itemlist.php
on line
25
Strict Standards
: Only variables should be assigned by reference in
/home/agenteci/public_html/components/com_k2/views/itemlist/view.html.php
on line
19
Strict Standards
: Non-static method K2HelperUtilities::getParams() should not be called statically, assuming $this from incompatible context in
/home/agenteci/public_html/components/com_k2/views/itemlist/view.html.php
on line
20
Strict Standards
: Only variables should be assigned by reference in
/home/agenteci/public_html/components/com_k2/helpers/utilities.php
on line
274
Strict Standards
: Only variables should be assigned by reference in
/home/agenteci/public_html/components/com_k2/views/itemlist/view.html.php
on line
20
Strict Standards
: Only variables should be assigned by reference in
/home/agenteci/public_html/components/com_k2/views/itemlist/view.html.php
on line
21
Strict Standards
: Only variables should be assigned by reference in
/home/agenteci/public_html/components/com_k2/views/itemlist/view.html.php
on line
25
Strict Standards
: Non-static method K2HelperPermissions::canAddItem() should not be called statically, assuming $this from incompatible context in
/home/agenteci/public_html/components/com_k2/views/itemlist/view.html.php
on line
28
Strict Standards
: Only variables should be assigned by reference in
/home/agenteci/public_html/components/com_k2/helpers/permissions.php
on line
184
Strict Standards
: Non-static method K2Permissions::getInstance() should not be called statically, assuming $this from incompatible context in
/home/agenteci/public_html/components/com_k2/helpers/permissions.php
on line
185
Strict Standards
: Only variables should be assigned by reference in
/home/agenteci/public_html/components/com_k2/helpers/permissions.php
on line
192
Strict Standards
: Only variables should be assigned by reference in
/home/agenteci/public_html/components/com_k2/views/itemlist/view.html.php
on line
148
Strict Standards
: Only variables should be assigned by reference in
/home/agenteci/public_html/components/com_k2/models/itemlist.php
on line
666
Strict Standards
: Non-static method K2HelperUtilities::getAvatar() should not be called statically, assuming $this from incompatible context in
/home/agenteci/public_html/components/com_k2/views/itemlist/view.html.php
on line
159
Strict Standards
: Only variables should be assigned by reference in
/home/agenteci/public_html/components/com_k2/helpers/utilities.php
on line
20
Strict Standards
: Non-static method K2HelperUtilities::getParams() should not be called statically, assuming $this from incompatible context in
/home/agenteci/public_html/components/com_k2/helpers/utilities.php
on line
21
Strict Standards
: Only variables should be assigned by reference in
/home/agenteci/public_html/components/com_k2/helpers/utilities.php
on line
274
Strict Standards
: Only variables should be assigned by reference in
/home/agenteci/public_html/components/com_k2/helpers/utilities.php
on line
21
Strict Standards
: Only variables should be assigned by reference in
/home/agenteci/public_html/components/com_k2/helpers/utilities.php
on line
53
Strict Standards
: Only variables should be assigned by reference in
/home/agenteci/public_html/components/com_k2/models/item.php
on line
1227
Warning
: Creating default object from empty value in
/home/agenteci/public_html/components/com_k2/views/itemlist/view.html.php
on line
162
Strict Standards
: Only variables should be assigned by reference in
/home/agenteci/public_html/components/com_k2/views/itemlist/view.html.php
on line
164
Strict Standards
: Only variables should be assigned by reference in
/home/agenteci/public_html/components/com_k2/views/itemlist/view.html.php
on line
171
Strict Standards
: Only variables should be assigned by reference in
/home/agenteci/public_html/components/com_k2/models/itemlist.php
on line
21
Strict Standards
: Only variables should be assigned by reference in
/home/agenteci/public_html/components/com_k2/models/itemlist.php
on line
23
Strict Standards
: Non-static method K2HelperUtilities::getParams() should not be called statically, assuming $this from incompatible context in
/home/agenteci/public_html/components/com_k2/models/itemlist.php
on line
24
Strict Standards
: Only variables should be assigned by reference in
/home/agenteci/public_html/components/com_k2/helpers/utilities.php
on line
274
Strict Standards
: Only variables should be assigned by reference in
/home/agenteci/public_html/components/com_k2/models/itemlist.php
on line
24
Strict Standards
: Only variables should be assigned by reference in
/home/agenteci/public_html/components/com_k2/models/itemlist.php
on line
31
Strict Standards
: Only variables should be assigned by reference in
/home/agenteci/public_html/components/com_k2/models/itemlist.php
on line
66
Strict Standards
: Only variables should be assigned by reference in
/home/agenteci/public_html/components/com_k2/models/itemlist.php
on line
301
Strict Standards
: Only variables should be assigned by reference in
/home/agenteci/public_html/components/com_k2/models/itemlist.php
on line
303
Strict Standards
: Non-static method K2HelperUtilities::getParams() should not be called statically, assuming $this from incompatible context in
/home/agenteci/public_html/components/com_k2/models/itemlist.php
on line
304
Strict Standards
: Only variables should be assigned by reference in
/home/agenteci/public_html/components/com_k2/helpers/utilities.php
on line
274
Strict Standards
: Only variables should be assigned by reference in
/home/agenteci/public_html/components/com_k2/models/itemlist.php
on line
304
Strict Standards
: Only variables should be assigned by reference in
/home/agenteci/public_html/components/com_k2/models/itemlist.php
on line
310
Strict Standards
: Only variables should be assigned by reference in
/home/agenteci/public_html/components/com_k2/models/itemlist.php
on line
333
Strict Standards
: Only variables should be assigned by reference in
/home/agenteci/public_html/components/com_k2/views/itemlist/view.html.php
on line
289
Strict Standards
: Only variables should be assigned by reference in
/home/agenteci/public_html/components/com_k2/views/itemlist/view.html.php
on line
290
Strict Standards
: Only variables should be assigned by reference in
/home/agenteci/public_html/components/com_k2/views/itemlist/view.html.php
on line
291
Strict Standards
: Only variables should be assigned by reference in
/home/agenteci/public_html/components/com_k2/views/itemlist/view.html.php
on line
338
Strict Standards
: Non-static method JSite::getMenu() should not be called statically, assuming $this from incompatible context in
/home/agenteci/public_html/components/com_k2/views/itemlist/view.html.php
on line
339
Strict Standards
: Non-static method JApplication::getMenu() should not be called statically, assuming $this from incompatible context in
/home/agenteci/public_html/includes/application.php
on line
523
Strict Standards
: Only variables should be assigned by reference in
/home/agenteci/public_html/components/com_k2/views/itemlist/view.html.php
on line
339
Strict Standards
: Only variables should be assigned by reference in
/home/agenteci/public_html/components/com_k2/views/itemlist/view.html.php
on line
407
Strict Standards
: Only variables should be assigned by reference in
/home/agenteci/public_html/components/com_k2/views/itemlist/view.html.php
on line
433
Strict Standards
: Non-static method JSite::getMenu() should not be called statically, assuming $this from incompatible context in
/home/agenteci/public_html/components/com_k2/views/itemlist/view.html.php
on line
434
Strict Standards
: Non-static method JApplication::getMenu() should not be called statically, assuming $this from incompatible context in
/home/agenteci/public_html/includes/application.php
on line
523
Strict Standards
: Only variables should be assigned by reference in
/home/agenteci/public_html/components/com_k2/views/itemlist/view.html.php
on line
434
Strict Standards
: Non-static method JSite::getMenu() should not be called statically in
/home/agenteci/public_html/components/com_k2/router.php
on line
17
Strict Standards
: Non-static method JApplication::getMenu() should not be called statically in
/home/agenteci/public_html/includes/application.php
on line
523
Strict Standards
: Only variables should be assigned by reference in
/home/agenteci/public_html/components/com_k2/router.php
on line
17
Strict Standards
: Only variables should be assigned by reference in
/home/agenteci/public_html/components/com_k2/router.php
on line
19
Strict Standards
: Non-static method JSite::getMenu() should not be called statically in
/home/agenteci/public_html/components/com_k2/router.php
on line
17
Strict Standards
: Non-static method JApplication::getMenu() should not be called statically in
/home/agenteci/public_html/includes/application.php
on line
523
Strict Standards
: Only variables should be assigned by reference in
/home/agenteci/public_html/components/com_k2/router.php
on line
17
Strict Standards
: Only variables should be assigned by reference in
/home/agenteci/public_html/components/com_k2/router.php
on line
19
Strict Standards
: Non-static method JSite::getMenu() should not be called statically in
/home/agenteci/public_html/components/com_k2/router.php
on line
17
Strict Standards
: Non-static method JApplication::getMenu() should not be called statically in
/home/agenteci/public_html/includes/application.php
on line
523
Strict Standards
: Only variables should be assigned by reference in
/home/agenteci/public_html/components/com_k2/router.php
on line
17
Strict Standards
: Only variables should be assigned by reference in
/home/agenteci/public_html/components/com_k2/router.php
on line
19
Strict Standards
: Only variables should be assigned by reference in
/home/agenteci/public_html/templates/theme893/html/com_k2/templates/user.php
on line
14
Traveling In Italy is Actually Definitely An Experience To Remember
floor drain cover
Think about that - 25 rows of graves. What if your father was buried there, or your brother, or your son, or your daughter? Would you think differently about military action in Syria?
Much of today's modern society can be attributed from the
pool drains
. They were some of the first to build roads, create modern civilization, and establish a democratic government. Added to this list is the establishment of Inns; a place where weary travelers were able to get a night's sleep as well as a refreshing drink.
pool drain channel
The underlying principle of the Magna Carta is what is known as habeas corpus, which in Latin means, "you shall have the body." To us who are guarded by habeas corpus it means that a person can not be held in jail or against
Birmingham drainage grating supplier
without evidence of wrongdoing. This is the crux of United States criminal law. It is powerful. It is just.
Vermont grating manufacturer
came by the hand of Providence, no doubt, because God is all about justice.
Although we are sure that golf has been around a lot longer the very first records of golf in history were found to be in Scotland in the 15th century. However, there is certain evidence which suggest that the game of golf was played in
channel shower drain
, however the rules were probably not quite the same. The first written documents that suggest there was evidence of golf was James II banning the game as he saw it as too much of a distraction from archery which was a very popular sport at the time.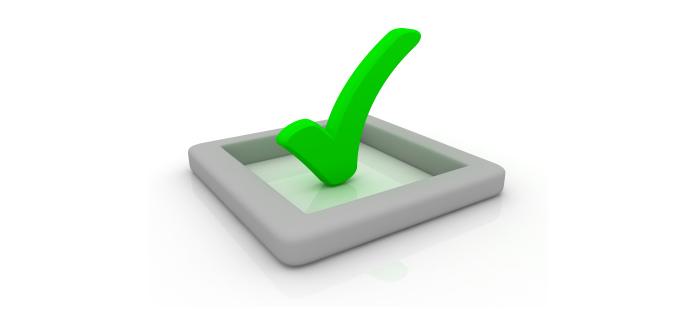 They were mixed with other metals like copper and silver. The coins used in
California floor grates manufacturer
were in fact two third gold and one third silver. In 560 BC, purely gold minted coins were made in Lydia, which is a empire of Asia Minor. The roman empire sanitation began issuing gold coins in 50 BC. These gold coins were called
Puerto Rico outdoor furniture manufacturer
. In 1066 AD, the metallic money standards were re-established in
Michigan pool deck drain manufacturer
. This era mark the commencement of pounds,
Wyoming bathroom drain covers
, and pence. The first chief gold coin established by the Great Britain was called the Florin, in 1284 AD. This later was changed into Guinea.
She lays Jesus is an animals feeding trough. Note - she did it - there is no other woman present to help - no midwife to wash the baby and wrap him up cosily and hand him over to mother. Mary does it all in such unusual surroundings. We have dressed up the facts to make them more acceptable and respectable. God didn't! Neither did Luke!
trench cover grating